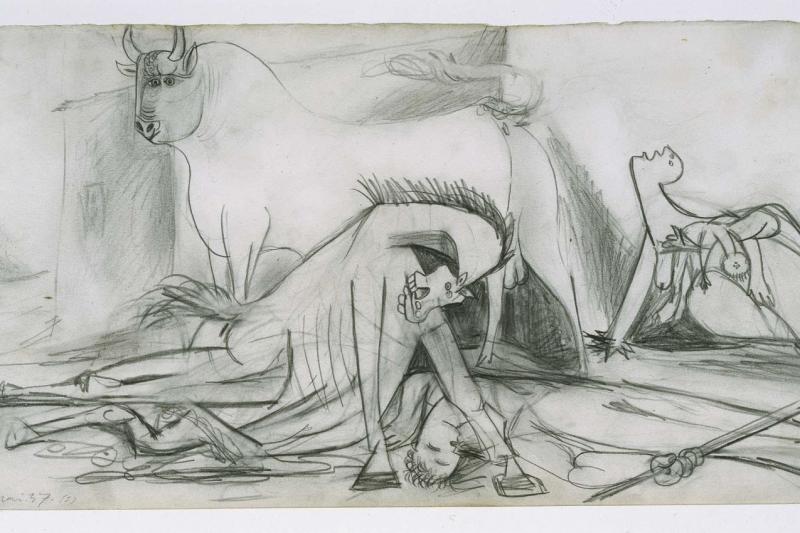 Museo Reina Sofía: Guided tour & Skip the line
Ten produkt został właśnie dodany do naszej oferty. Tłumaczenie na j. polski będzie dostępne wkrótce, lecz już teraz można zarezerwować bilety.
Skip the long lines to Museo Reina Sofía in Madrid! Within this museum almost 21.000 art works are waiting for you to see and admire them. On this tour you are lead through the museum by a guide with a passion for art. You see art works by Salvador Dalí, Pablo Picasso and many other modern and surrealistic masterpieces by talented artists!
Bilety podlegające zwrotowi Bilety podlegające zwrotowi
Bilety podlegają zwrotowi z 48-godzinnym wyprzedzeniem. W niektórych przypadkach może zostać naliczona opłata za anulowanie rezerwacji w wysokości 20%.
Natychmiastowe potwierdzenie
Akceptowane są bilety w telefonie komórkowym
Czas trwania: 1 godz. 30 min.
Co jest wliczone w cenę?
- One day-ticket to the Reina Sofía Museum.
- Bilingual guide: English and Spanish.
- Radio guide system.
Wskazówki
Museo Reina Sofía
Adres
Calle de Santa Isabel, 52 28018 Madrid
Obsługa klienta

22 397 91 68
Czy potrzebujesz pomocy? Z przyjemnością odpowiemy na Twoje pytania.